Passive vs. Active Real Estate Investing
"I really like my life. I've arranged my life so that I can do what I want."– Warren Buffett.
This quote from the great Warren Buffett encapsulates the drive behind nearly all entrepreneurial impulses, namely, a desire to achieve the economic liberty from which all other freedoms flow.
Many believe that with its potential to achieve annual returns of anywhere from 5-12% (often much more), real estate trumps most other methods of wealth creation and provides the ultimate means to attain economic freedom.
Undergirding this belief is the fact that over 80% of the wealthiest families in North America attribute their wealth to real estate investment.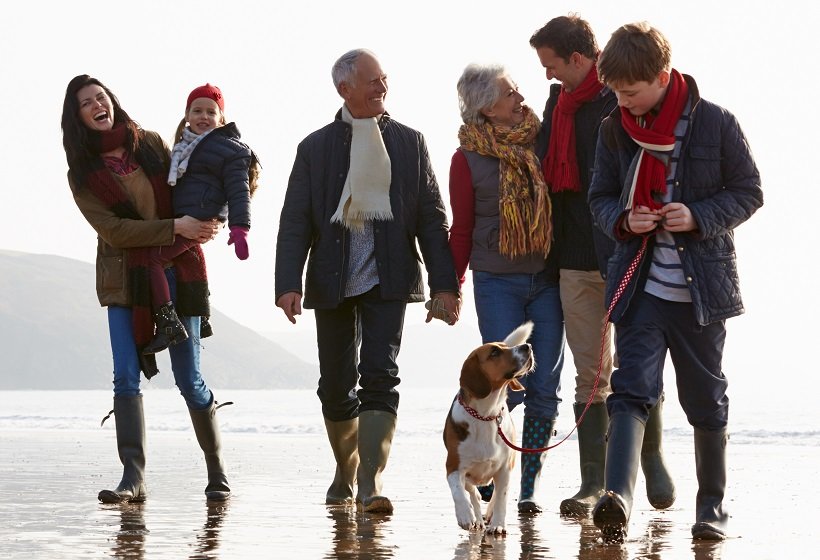 Passive vs. Active Real Estate Investing. Real estate allows investors to participate actively or passively. This article explores the basic differences between these two different types of participation in the real estate market as an investor.
NOTE: This article describes co-investing and the difference between a passive and active investor. An active investor who controls a property may hire a property management company to manage a rental. In that case, the investor is still an active investor who enjoys passive income and the management company is not a co-investor.
Active Real Estate Investors
An active real estate investor controls the asset or participates in some way other than only putting up money.
The investor who controls the property is clearly an active investor. This is the person who finds deals, signs purchase contracts, performs due diligence, assigns the contract or takes title to the property, makes management decisions, and maybe even does some of the physical labor to add value to the asset.
Another type of active investor can be a partner, or co-investor, in the deal, who participates in (at least) decision making for the project. This person may have equal or minimal control of the deal and may also contribute some physical labor to the project.
Before getting into more details about the activities of active real estate investor, let's briefly talk about passive investors.
Passive Real Estate Investors
The passive investor puts money into the deal but doesn't otherwise participate in the control or management of the project.
There are two ways an investor can participate passively:
1. Lending money for the project or
2. Co-investing
Let's look at each of these two ways to participate as a passive investor.
Private Money Lender
A private money lender acts like the bank in a deal. The lender loans the money and holds the note, or mortgage. The active investor is the borrower and the passive investor is the lender. The money lender profits by getting a percentage of interest on the money loaned for the deal. The percentage varies but 8% interest is not uncommon. The rate will always be higher than a bank loan but the speed and flexibility of "private money" makes it cost-effective in many cases.
The terms of a private money loan can often be negotiated by the active real estate investor, but experienced private money lenders may offer non-negotiable terms. The active investor is free to shop around for the best private money loan available.
Co-Investing with a Private Equity Fund
A private equity real estate fund is a pool of money contributed by a group of investors.
The fund manager, aka general partner, makes the management decisions about the assets owned by the fund. The investors, aka limited partners, are passive participants who own shares of stock in the fund and benefit by getting a share of the profits. The shares of stock in a private equity fund are not publicly traded like shares of stocks on Wall Street.
The limited partners benefit by getting a preferred return as well as a share of the back-end profits.
There is a lock-in time period where the investor's shares cannot be redeemed.
Private equity funds will differ in the lock-in time frame for capital and the frequency of the preferred return. Some funds may issue payments for the preferred return monthly while others may only make distributions annually. Some funds can be for a short duration, but the lock-in period can be years (for example, a minimum of 2-3 years and can be 10 years or longer), depending on the fund's exit strategy.
There is a lot more about private equity funds. This has been a very basic introduction, but the main point is the opportunity investors have to participate in real estate investing passively with a fund. Also, keep in mind that investing is usually (but not always) limited to high-net-worth individuals and institutions.
There are opportunities to invest in real estate private equity funds for those who are not accredited investors. You just may have to look around more to find the right funds.
If private equity is a new concept for you or if you want a quick refresher, here are two articles from Investopedia that you may find helpful:
Private Equity
https://www.investopedia.com/terms/p/privateequity.asp
What Is the Structure of a Private Equity Fund?
https://www.investopedia.com/articles/investing/093015/understanding-private-equity-funds-structure.asp
The Work of an Active Real Estate Investor
Let's get back to what active investors do. There are many ways to actively invest in real estate. The opportunities range from assigning contracts, to negotiating deals, to managing rental properties and taking on big renovation projects.
Here's a bullet point list of ways I have personally participated as an active investor in residential real estate deals:
• Driving for dollars / finding distressed properties
• Marketing to motivated sellers
• Wholesaling deals / assignment of contract
• Rehabbing / rehabilitate and resell aka "fix and flip"
• Owning rental property
• Managing renovation projects
• Joint venture business partnerships
• Private money loans with business partnerships
In contrast to the passive investor, an active real estate investor will negotiate deals with sellers and be responsible for due diligence on properties under contract.
The active investor will also interact directly with real estate professionals such as agents, brokers, attorneys, property inspectors, contractors, title companies, and a host of other vendors. (Passive investors don't do any of this work.)
There are 4 key aspects to being an active real estate investor in single family housing projects that deserve special attention:
• Finding deals
• Managing projects
• Working with an investor-friendly agent
• Accessing capital
Finding Deals
Buying right, at a price that makes sense, is one of the most important aspects of being an active investor. Deal flow is critical in order to have an active real estate investment business.
For this reason, the active investor must become good at finding profitable deals on a consistent basis. Marketing, word-of-mouth, and good networking are methods used by active investors to create their deal flow pipeline.
Managing Projects
Increasing value is the name of the game with residential fix and flip projects. A massive amount of value can be added by making repairs and renovating properties. Preparing the scope of work and managing home renovation projects—often several at once—requires experience and skill.
Managing projects well reduces risk, turns deals faster, and keeps contractors and resources in play. Expert management is key to achieving the target profit for each deal.
Investor-Friendly Agent
In addition to acting as a principle in single family housing deals, I have participated in the marketing and resale of hundreds of properties as a licensed real estate sales agent in Georgia. For this reason, I call myself an "investor-friendly agent."
Having an investor-friendly agent working for you in buying and selling real estate will save you a lot of headaches. A true investor-friendly agent should be knowledgeable about investment property, how deals are structured, and how investors think about real estate, to include some of the specific laws that pertain to investors. He or she should also be able to think creatively and be flexible when non-standard deals come along. (The truth is, nearly every "investor-friendly agent" either is an investor currently, or has been in the past.)
Accessing Capital
Active real estate investors need access to capital. Chasing money often becomes a time-consuming task with limited capital. Active investors who are good at finding deals need passive investors with capital to complete projects and generate profits consistently.
Private money loans and private equity funds provide capital for active investors and opportunities for passive investors to participate in deals and benefit. The partnership between active and passive investors is profitable for everyone.
Conclusion
Active and passive real estate investors both benefit together as co-investors. The experience of an active investor finding deals and managing projects is a natural fit for passive investors who want to profit with real estate.
Sign Up
The first step to invest with us is to fill out our Interest Form. We'll connect and discuss your goals, then we'll find the best investments to help you meet these goals. Invest and Enjoy
After you invest you can just sit back, relax, and receive quarterly cash flow payments from your passive investments.