Here is a free resource to help you with your fix and flip single family house renovation projects. The scope of work spreadsheet is an Excel file that you can download and begin using right away to analyze your next rehab deal.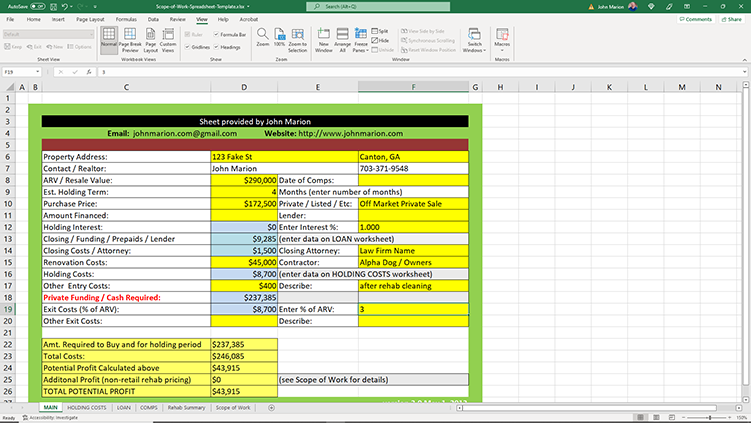 Crunch the Numbers for Your Deals
The single family house scope of work spreadsheet will track the numbers for you and consolidate the data.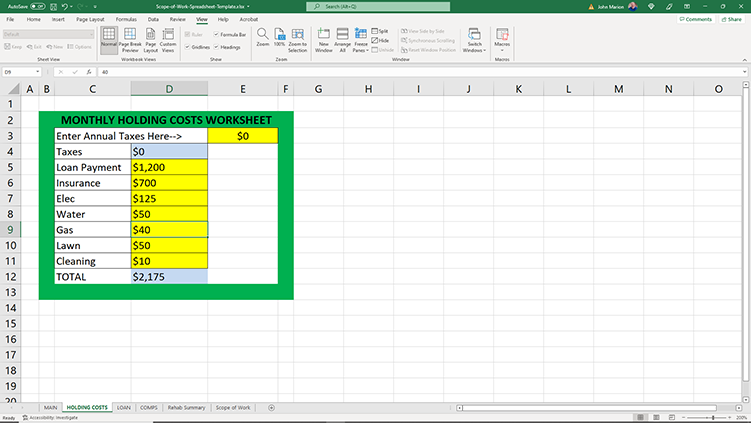 Don't Miss the Actual Costs
Don't skip accounting for any of the actual costs of fixing and flipping a single family house. 
In addition to the scope of work, the spreadsheet allows you to enter other costs, such as holding costs, taxes, insurance, utilities, etc.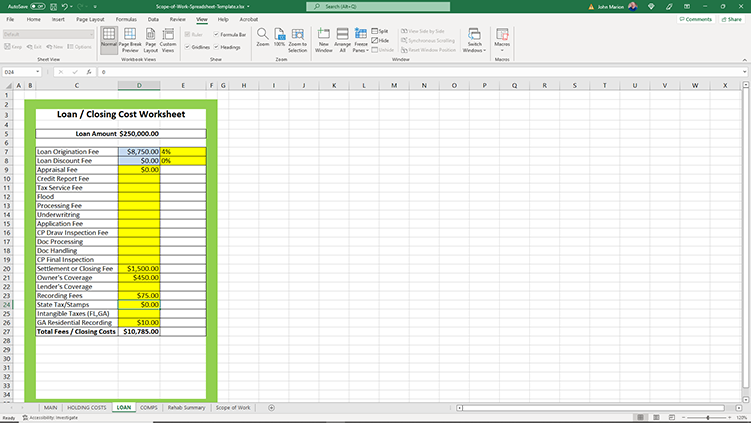 Loan and Closing Costs
Enter the loan and closing costs into the sheets and have the numbers auto calculated for you.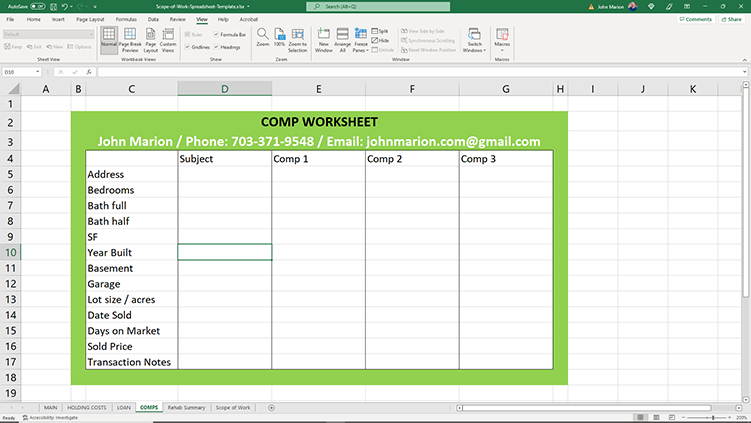 Comparative Market Analysis
A simple, yet practical, sheet is included for you to enter comparable properties.
Summary Scope of Work Cost Sheet
A sheet is included that auto populates all the data from the full scope of work in one easy to read summary.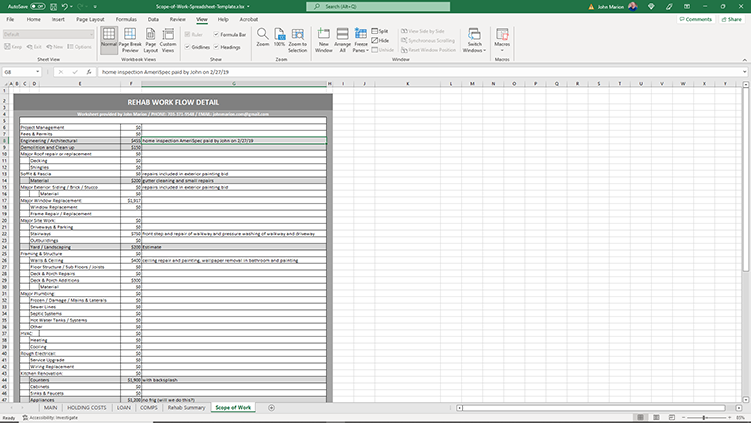 Detailed Scope of Work Cost Sheet
The detailed scope of work cost sheet is perfect for single family house fix and flip projects.
Sign Up
The first step to invest with us is to fill out our Interest Form. We'll connect and discuss your goals, then we'll find the best investments to help you meet these goals. Invest and Enjoy
After you invest you can just sit back, relax, and receive quarterly cash flow payments from your passive investments.