Have you ever wondered how often the real estate market changes? It is easy to rely on short news headlines or social media posts in an effort to stay informed. But this is a good way to be completely uninformed and confused about reality.
How Often Does the Real Estate Market Change?
The reality is that the real estate market is changing all the time. While big trends can be seen on a national or regional level, the details about market conditions are different depending on the location. There are in fact many different real estate markets.
Changes in Metro Atlanta Home Sales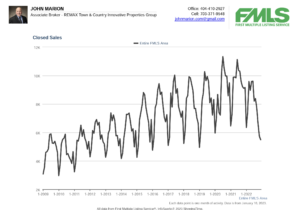 The chart above shows the constant ups and downs of home sales in the metro Atlanta region. It is always changing depending on the time of year and the economy. Mortgage interest rates are changing all the time and this affects home sales. More homes typically sell in the summer compared to the winter. The market is always changing.
Video: How Often Does the Real Estate Market Change?
Investors Who Buy Houses
Professional investors understand the differences between normal trends and major economic shifts. Knowledge of the local market (including hyper-local knowledge of neighborhoods) enables investors to bake in their profit when the acquire a property. Non-professional speculators rely on one strategy: buy and hope prices go up.
Profits From Metro Atlanta Houses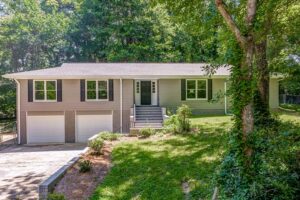 Alpha Dog Capital has been investing in the Atlanta housing market since 2010 when home prices were at the bottom. We have learned to profit under every market condition. Our preferred strategy is fixing and flipping single-family houses for capital appreciation. We invite co-investors to participate by investing with us.
Book a Call
Visit our contact page to contact us or schedule a call with John Marion to learn more:
https://calendly.com/johnmarion/alpha-dog-capital-intro-call