Real estate investment is an excellent way to build wealth and secure your financial future. However, it can be overwhelming for beginners to navigate the various investment strategies available. What are the best real estate investment strategies? Here are the top 5 real estate investment strategies to help you get started.
1. Buy and Hold
Buy and hold is a long-term investment strategy where an investor purchases a property with the intention of holding it for an extended period. This strategy is ideal for those who want to generate passive income by renting out the property. The investor can use the rental income to pay off the mortgage and other expenses, and eventually sell the property for a profit. Buy and hold is a popular strategy for those looking for a stable and consistent return on investment.
2. House Flipping
House flipping is a short-term investment strategy where an investor purchases a property, renovates it, and then sells it for a profit. This strategy requires a significant amount of work and expertise, but it can be highly lucrative. House flippers must have an eye for design and know how to renovate a property quickly and cost-effectively. Timing is also critical, as the investor must sell the property before the market changes.
3. Real Estate Investment Trusts (REITs)
Real Estate Investment Trusts (REITs) are companies that own and manage real estate properties. Investors can buy shares in a REIT and earn a share of the rental income and profits from property sales. REITs are a great way to invest in real estate without the hassle of property management. They are also highly liquid, as shares can be bought and sold on the stock exchange.
4. Airbnb Rentals
Airbnb rentals have become increasingly popular in recent years, as they offer investors a way to earn passive income by renting out their property on a short-term basis. This strategy requires less upfront investment than traditional rentals, as the investor can rent out a spare room or even a couch. However, investors must be prepared to manage the property and handle any issues that arise with guests.
5. Real Estate Crowdfunding
Real estate crowdfunding is a relatively new investment strategy that allows investors to pool their money together to purchase properties. This strategy provides investors with the opportunity to invest in real estate with lower upfront costs and lower risk. Crowdfunding platforms vet potential investments, making it easier for investors to find profitable deals. However, investors must do their due diligence and carefully assess the potential risks and returns of each investment opportunity.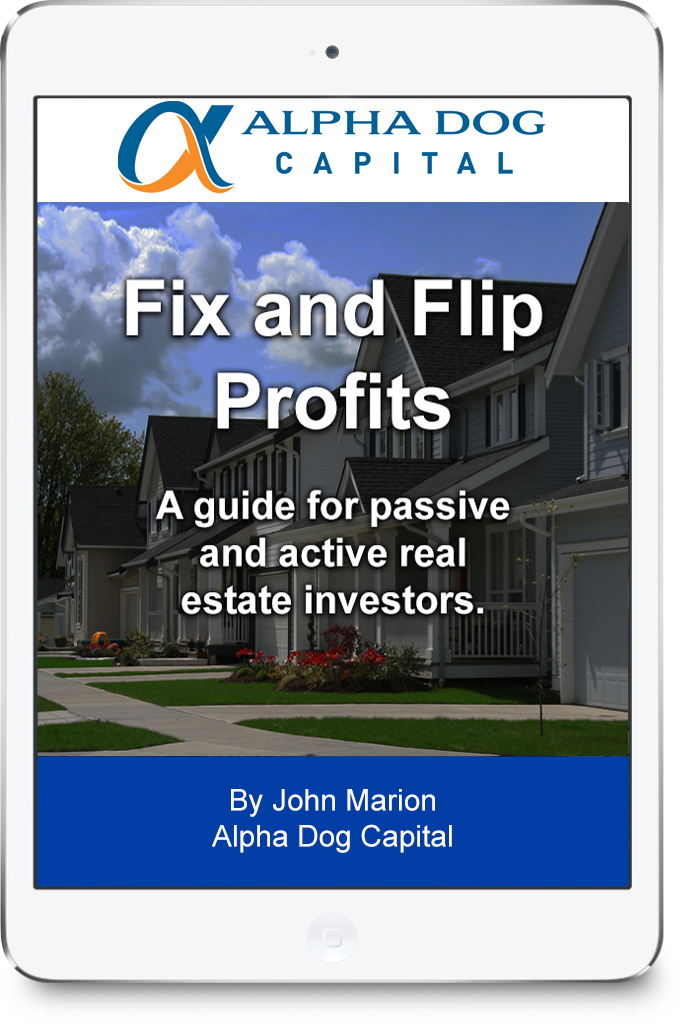 Fix and Flip Profits
Build wealth by passively investing in single-family house projects
Sign Up
The first step to invest with us is to fill out our Interest Form. We'll connect and discuss your goals, then we'll find the best investments to help you meet these goals. Invest and Enjoy
After you invest you can just sit back, relax, and receive quarterly cash flow payments from your passive investments.